The National Media Council, the government body responsible for approving the release of films in the UAE, has denied the censoring of the latest controversial award-winning movie 'The Wolf of Wall Street' which opened this week. Latest reports also claim it was the film's UAE distributors who made the changes themselves before submitting it for approval.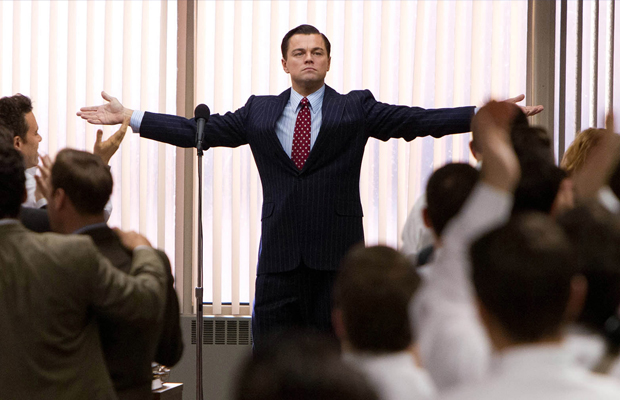 The film, which won Leonardo Di Caprio a Golden Globe for Best Actor in a Comedy or Musical, tells the story of Jordan Belfort, a Wall Street stockbroker convicted of fraud in the 90s.
Directed by Martin Scorsese, who also made Taxi Driver, Goodfellas and The Departed, the film infamously contains the most swear words of any fictional film ever produced – around 546 in total – and more than two dozen scenes depicting sexual activity or illegal drug use.
For the UAE screening, the film was reduced to its original 180 minute running time to 135 minutes, some dialogues were muted and scenes of a graphic or sexual nature were deleted.
The $100m film has already earned $97m at global box offices since it was released last year.
The film is nominated for four British Academy awards this January and is widely expected to be a main contender for the major awards at the Oscars this March.