Wouldn't it be a pitch-slap to the face if Pitch Perfect 2 were to happen and Rebel Wilson and Anna Kendrick weren't on board? As the cynical Beca and the funny Fat Amy, Kendrick and Wilson were among the central characters of the 2012 a cappella focused musical-comedy, and it's confirmed that both will be back on board for the planned sequel, which received its official 2015 release date.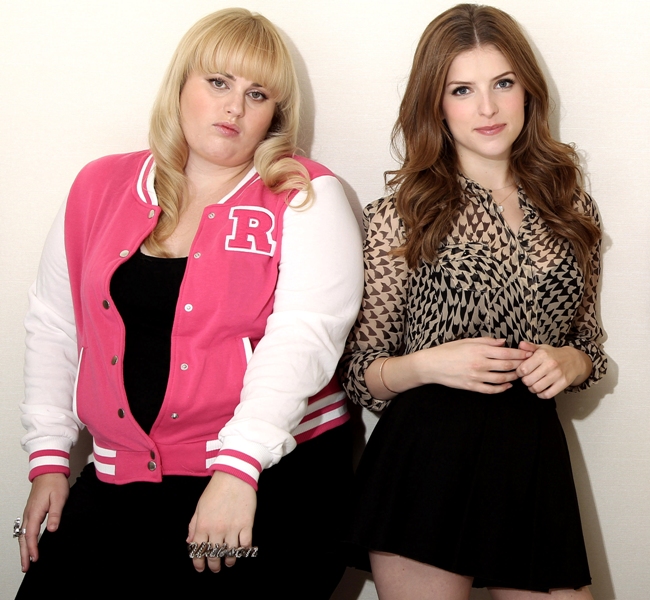 Universal Pictures and Gold Circle have signed deals with Kendrick and Wilson to reprise their roles in the Pitch Perfect sequel, which is set to release May 15, 2015.
Not only was the film a sleeper hit, it led to Anna Kendrick becoming a triple platinum recording artist for the single "Cups," which was originally featured in the film as Beca's audition song, and eventually made its way onto the radio and a music video that's racked up more than 100 million views on Youtube. Coming up, Kendrick will play Cinderella in the feature adaptation of Into the Woods, while Wilson can be seen on her ABC comedy Super Fun Night.
So, now we know that Kendrick and Wilson will reprise their roles, and we know that Kay Cannon is returning to pen the sequel's script. Elizabeth Banks, who produced the original, will direct this time around. We're left to wonder who else from the original cast will return. We'll soon find out.