A Lebanese village gets touched by an angel in this fanciful socio-comedy film. Ghadi is the debut feature from director Amin Dora and writer Georges Khabbaz and the official selection of Lebanon at the Academy Awards.

In a small Lebanese costal village, growing fear by the neighbors towards Ghadi, a young special needs boy in their midst forces his father Leba, the town's only music teacher to concoct a crazy scheme to convince his fellow townspeople that his son is not the "demon" they fear but rather an angel who holds all the answers to their problems.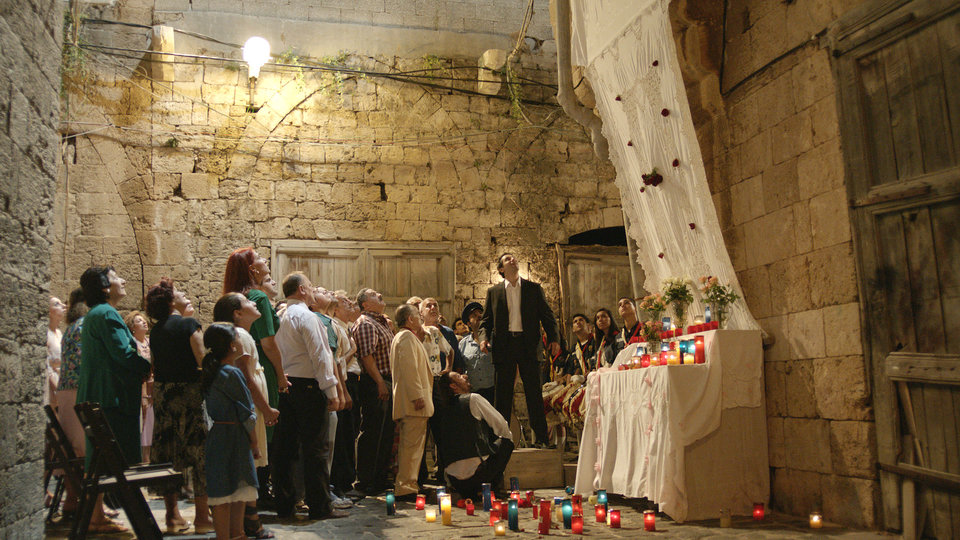 "Dora and Khabbaz have delivered a sly and absorbing comedy whose particular resonance for Arab viewers never undercuts its essential appeal to a potentially broad array of audiences." – Variety
"The polished production and adamant view of a better human nature make Ghadi hard to resist" – The Hollywood Reporter
Awards & Recognitions:
Audience Award at the Mannheim- Heidelberg International Film Festival
Audience Award at the Washington Arabian Sights Film Festival
KNN Award (Audience Award) at the Busan International Film Festival
Murex d'Or for the Best Lebanese Movie and Best Cinema Actor (Georges Khabbaz)
Best Film and Best Actor (Georges Khabbaz) at "La Nuit des Mabrouk"; a joint initiative by Fondation Liban Cinema-FLC and the Lebanese Film Festival.
Best National Film of the Year in The Lebanese Cinema Movie Guide Awards.
Ghadi is a timeless tale of love, hope & faith. A MUST SEE MOVIE FOR THE WHOLE FAMILY! Showing February 19th, exclusively @ VOX Cinemas.