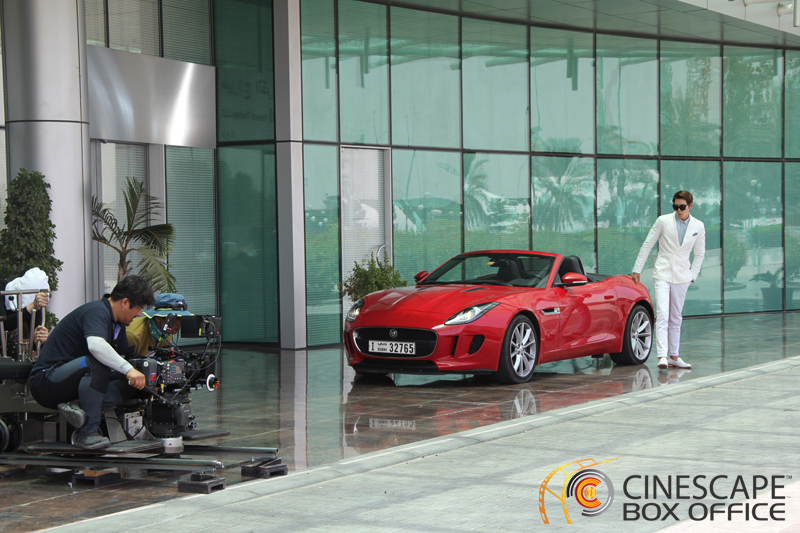 The National's Chris Newbould features Cinescape's first foray into film production in his article today about the first Korean movie shoot in the UAE.
According to the report, this has been a year of many firsts for the UAE film industry and May 25 marked another as the first Korean feature to shoot in the capital touched down to film scenes at Abu Dhabi International Airport and Emirates Palace. A few minor scenes were also shot at the Hilton Capital Grand, where the cast and crew were staying.

For the Korean crew, it seems there were several factors about filming in Abu Dhabi that appealed to them. "We decided to shoot the final scenes of our movie in Abu Dhabi to bring flavour to our film, especially the unique and beautiful architecture of Abu Dhabi – the blending of the traditional and the new," says Jimi Nam, the executive producer and chief executive of Trinity. "In a way, we also want to introduce the Arabian culture to our market."
Nam brought a team of 21 from Korea to Abu Dhabi, including the actors Kim and Cho Youn Hee, the producer Kyung Sam Yook, the director and 17 additional crew members. His team were supported by a local crew of 36, made up of 28 supporting actors and eight additional crew.
Nam says the experience was a positive one, with support coming from across the board. "We are very fortunate to have Cinescape Box Office on board. Our coordination was prompt and we had a fast turnaround given the short notice to the local production team. We got the utmost support and cooperation of the concerned government authorities for related licences and permissions from the Customs to the Media Council and from our location management to getting the additional support-cast talent, skills and equipment."
For a more detailed report, please check: http://bit.ly/1kOvJ3M